a. 3 x AX 500 – excellent coaching rib. We have got 3 ribs of this type with different cockpit accessories. Equipped with Yamaha 40-50hp.
b. 1 x AX 500+ – stable hull with a dry cockpit in compact dimensions. Equipped with Yamaha 50hp.
c. 2 x AX 580 – a large coach boat adapted to high speeds. Stable hull, superb sea worthiness. Perfect for securing big sailing events and fast sailing classes. Equipped with Yamaha 60hp.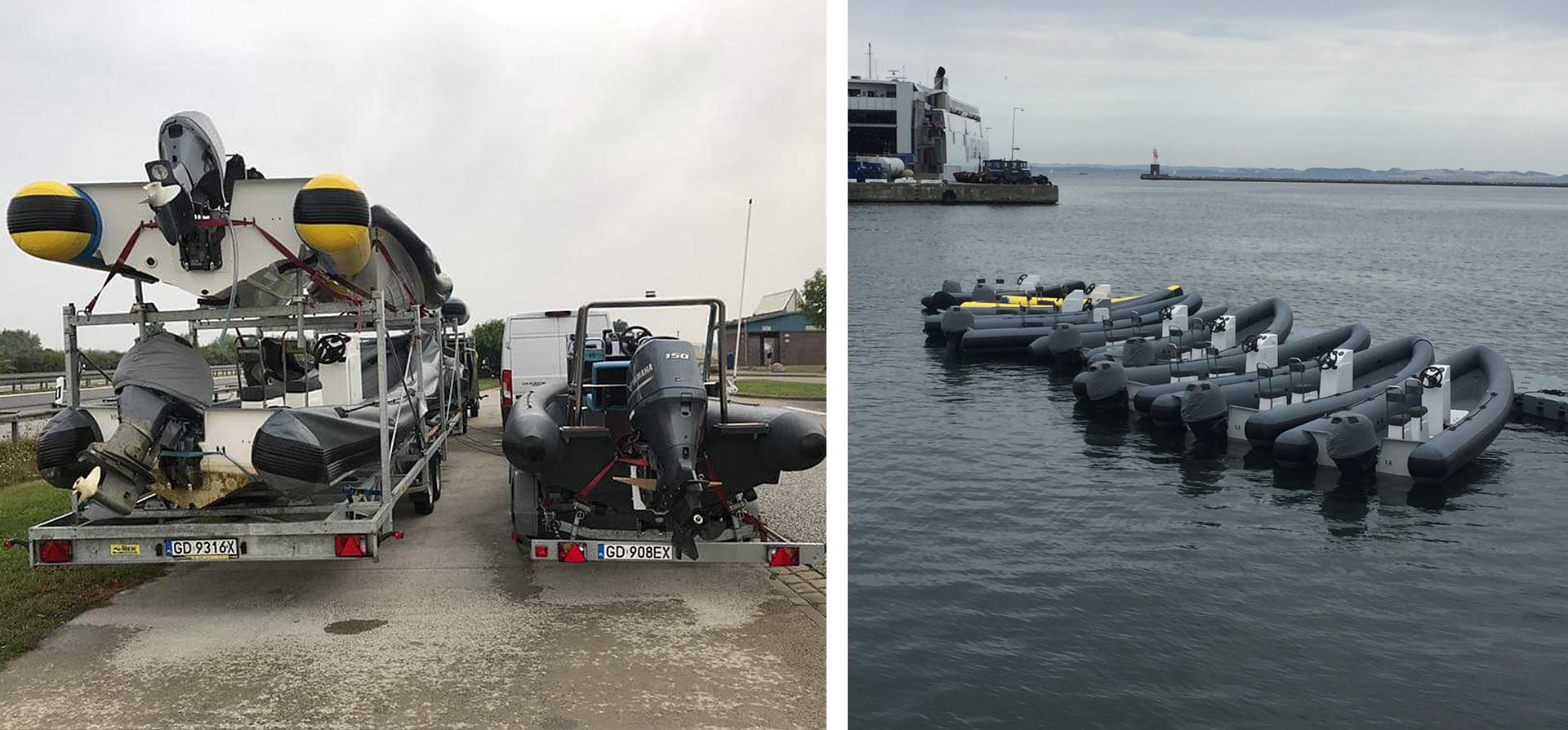 d. Iveco delivery truck – Our vehicle for special tasks can take up to 6 hulls at the time.