H-14 was named after one of the storage hangars, No. 14, in the sailing club where the company founder began learning the art of lamination. He has been an active sailor and using many types of motorboats for over 20 years. With the experience gathered came a desire to create a boat that is light, durable, with excellent performance and seaworthiness. Such are H-14 ribs. The innovative design and modern production technology allow H-14 ribs to reach top speed of 40 knots at sea state of 4 Beaufort. The passion with which we approach our products makes us pay closest attention to details. H-14 ribs can be used by everyone: from the specialists working at sea to amateurs who want to experience the freedom of being on the open water. We want to stay in close dialog with our clients and together decide on the final look and accessories of their rib.
Our team makes a small group of specialists. We are always personally involved in each project and never compromise on quality. Be sure that your requirements and satisfaction will be our priority.

OUR TEAM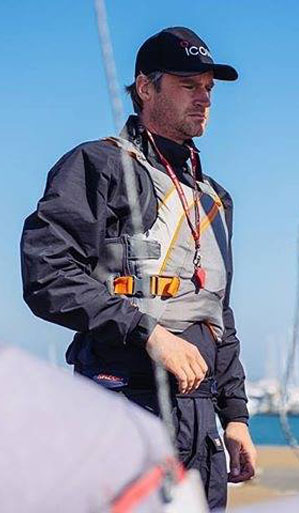 Seweryn Kosznik – founder, CEO
Passionate about water sports and motorboats since earliest childhood. He spent 5 years as a windsurfing coach of the Polish National Junior Team. His athletes achieved much success on the European and world stage. He gained first hand experience and knowledge of many functional aspects of a RIB during his coaching career. He decided to create a boat that meets highest expectations of people who work at sea.
Jan Cieślikiewicz – co-founder
Graduate of Harvard University, after studies he helped to set up a hedge fund in New York. Currently involved in a number of companies in Poland and USA. At H-14 he takes advantage of his experience to advise on strategic and financial issues. Polish national champion in swimming, for years also actively participating in other water sports.
Paweł Hlavaty - charter and sales
He graduated from the Academy of Physical Education and Sport in Gdansk, with sailing coach diploma. Sport has always been dominant in his life with best results achieved in windsurfing. He was 3 times Polish National Champion and twice placed 5th in World Championships. Since 2009 he has been a coach of windsurfing and sailing. Motorboats are his main working tools.